So, last weekend we were trolling around the CVMG swap meet in Paris when we spotted this tired 1985 Yamaha FJ600. Kevin Strickler and I have been talking about building an endurance bike to provide us with some extra track time and a new dimension to our race weekends. The challenge was to find a bike cheap enough but something that could be made reliable. The FJ looked like it could fill the ticket. After a little haggling, we scored this beauty for $100.00!
She won't see the track this year but, watch this thread as we slowly transform this junkyard dog into a decent endurance bike. If anybody out there races one of these things or has any experience with them please pm me. I'm a bit nervous since this thing has 4 piston thingys which is 2 more than my sworn maximum.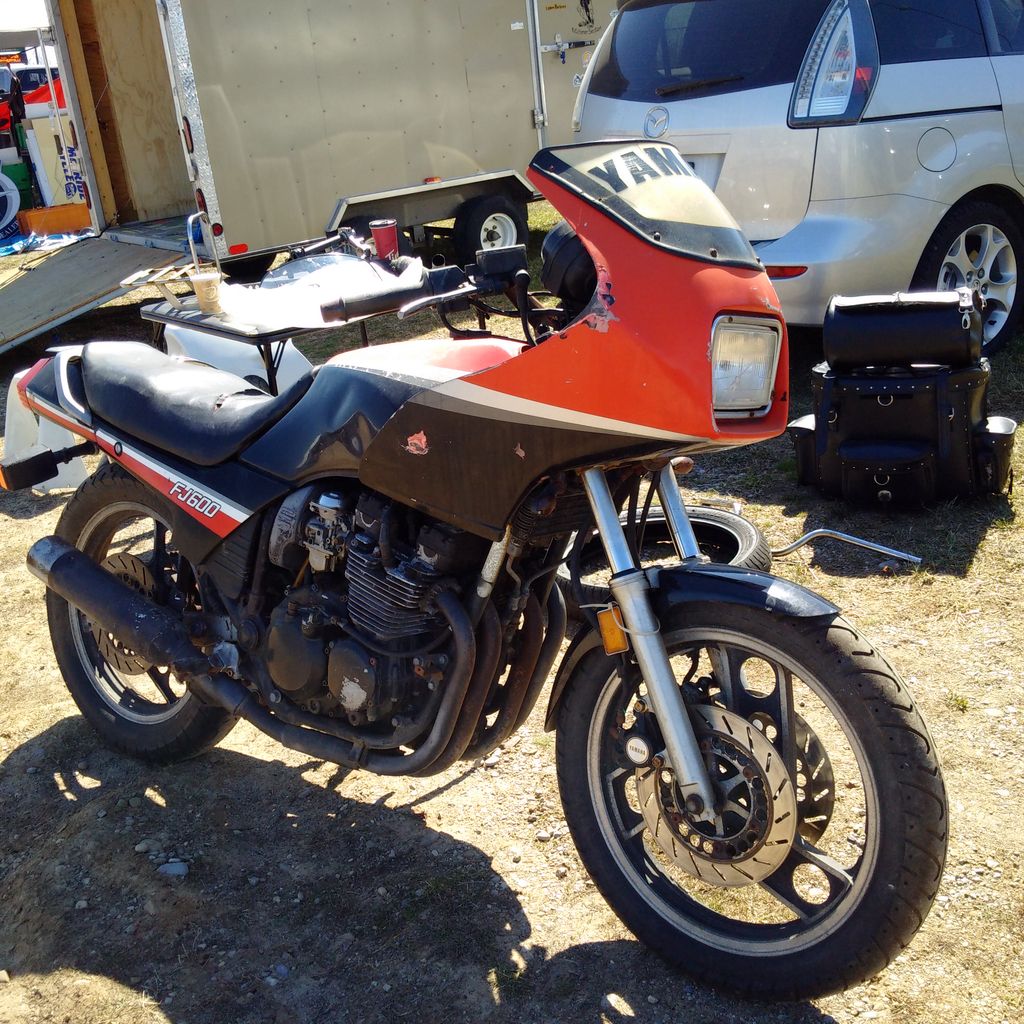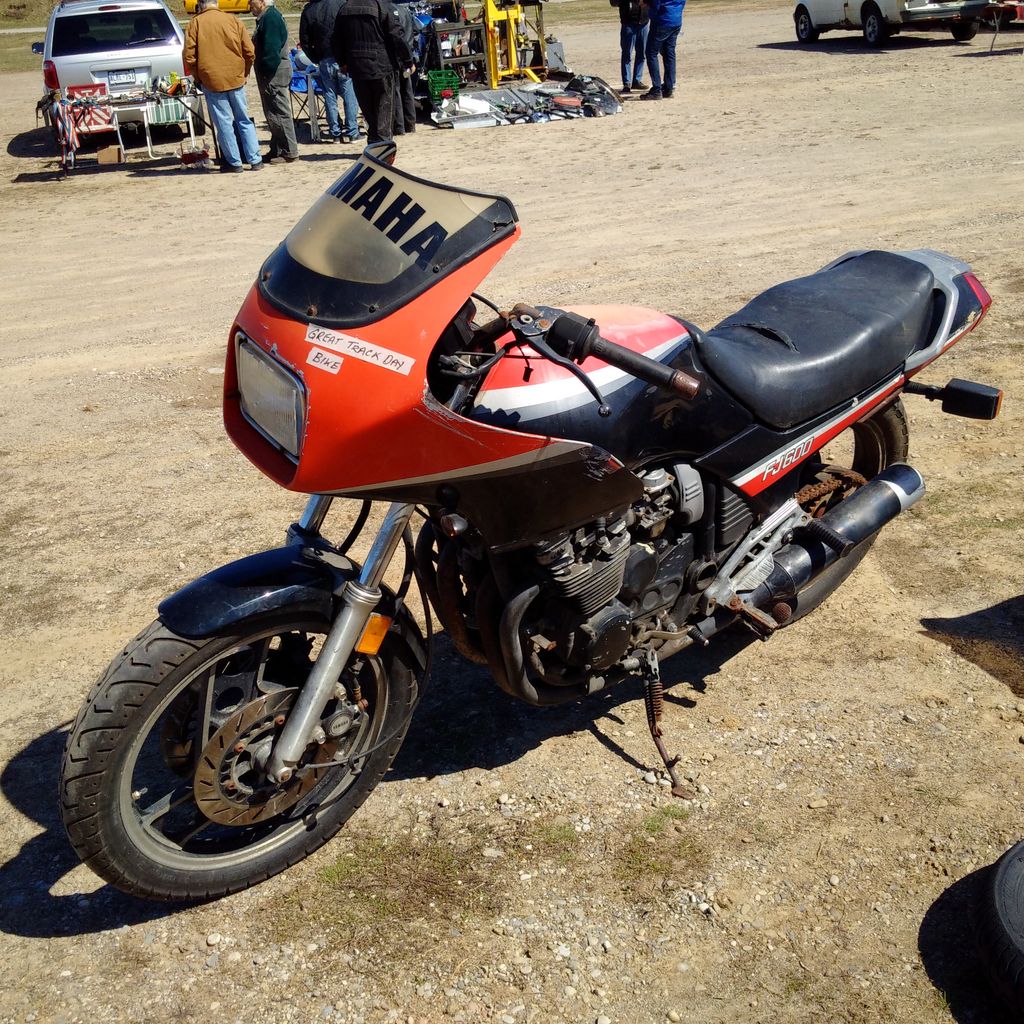 Notice the tape with the advertising tag line which sold us!