Long story short:
Used to be in bikes in the 80's... My first ever bike was an RD400 1977...
My best date in those days, was on an RZ500...
So, bought a 1985 RS250RF (first year) serial# RS250RF-5140
This bike was originally driven by Paul McMillan, and Ralph Murphy in 85, until 1990: I have a few records, and tuning fiche from those days...
In 1990 it was bought by Chris Coyle, who won the canadian title in 1994 with this 9 year old bike...
I have all set-up sheets, and logs from 1990-1994...
In 1995, he moved, and theb ike got taken appart, never to be touched again, until I found it...(married life for him, etc...)
So, this is the tale of RS250RF #5140, being brought back to life, and expected to start being active again in 2008...
Pictures for your enjoyment...
Bought the bike and had a 16 hour drive... unloaded the stuff...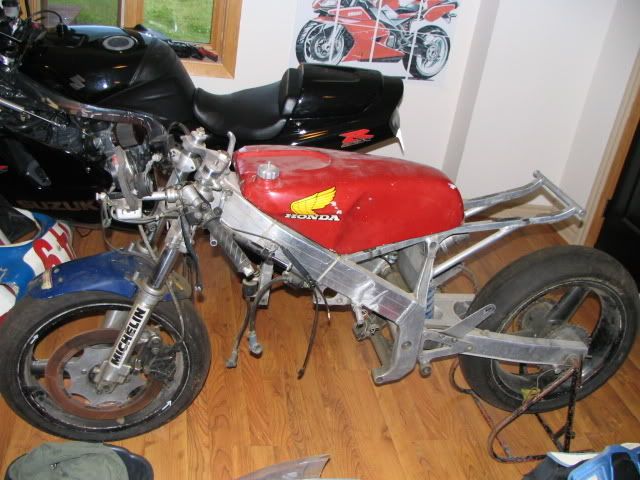 [img]http://i49.photobucket.com/albums/f274/fredybender/RS250R/IMG_3087.jpg[/I[IMG]http://i49.photobucket.com/albums/f274/fredybender/RS250R/IMG_3072.jpg[/img]
MG]